We recommend that you stay at home, but if you are on a special trip, it is not possible to stay at home, go out to enjoy safely. Even if the vaccine is close, we still have to take precautions against COVID-19.
If you are planning to travel to Rio de Janeiro you probably know that the city remains in quarantine. But if you want to enjoy the city in a safe and healthy way during your stay here, in this post we will give you 3 tips.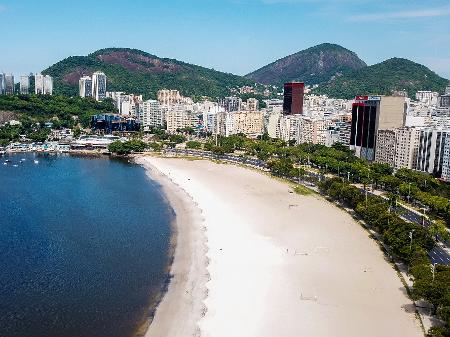 1. AVOID FULL PUBLIC TRANSPORT
We could not fail to start these tips talking about public transport, since you will probably have to use them to get out, right?
If you are in no hurry to go there is a specific place, try to leave outside the hours we call " Peak / Rush " which is between 6 am and 11 am and 5 pm and 8 pm at night. If you have an appointment, we recommend that you leave in advance, avoiding those hours as much as possible.
2. SEEK TO VISIT PLACES ON WEEK DAYS
Usually, tourist spots in Rio are less frequented at the beginning of the week and crowded on weekends, so why not plan to go out on a Tuesday afternoon?
3. FOLLOW THE RECOMMENDATIONS AGAINST COVID-19
Always try to be wearing a mask throughout the tour. Avoid touching the area of ​​the eyes and mouths, and also if possible walk with alcohol gel and extra face mask.
Taking care of yourself during that time is taking care of yourself and the people around you.